Mojo Fit Studios North at U32 Apartment Complex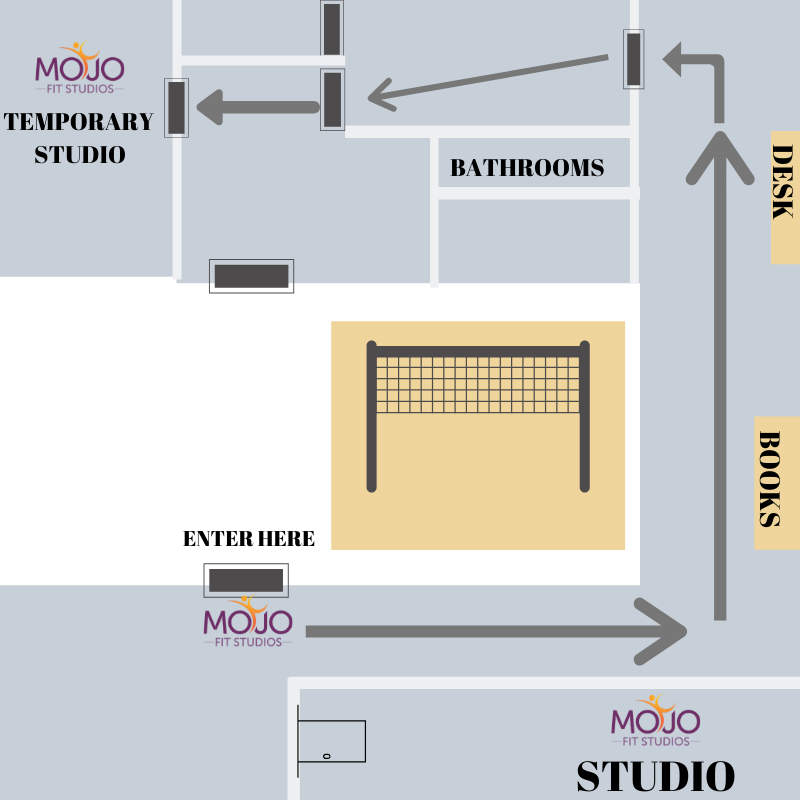 MOJO NORTH LOCATION UPDATE
Due to water damage, the Mojo North location is moved to a temporary space in the U32 building. Please follow the map below to access the temporary space. We apologize for the inconvenience and will be up and running in the permanent space again soon!
Details about the Mojo North at U32
HOW TO FIND THE STUDIO is located in between the two U32 buildings. Look for Mojo signs to lead the way the first week!
WHAT TO BRING: Yoga mat water bottle and towels for heated classes. The studio will have mats to borrow as well
MOJO NORTH CLASSES: Sculpt, Barre, Hot Yoga, Hot Series, and Yin Yoga
SIGN UP AHEAD: Save time by signing up for classes ahead. The studio is smaller so pre-registering guarantees you a spot. The north side will also be card only to pay!
North Fargo Studio Schedule